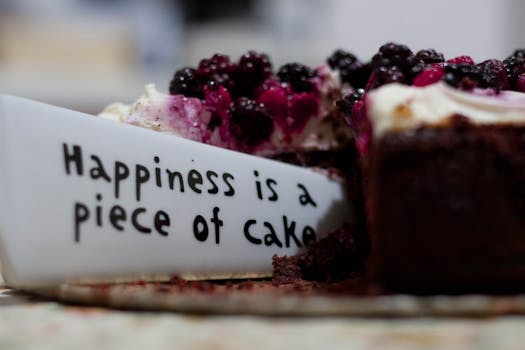 Set out a home made cake on a china plate – and suddenly it lifts the spirit. 
It's old-fashioned, everyone drooling over it is probably on a diet –
but the ritual of "Oh! Go on – have a tiny slice" and you do, lifts the spirits!
Cancer can be lonely
Roy Lilley, the NHS guru who tells it like it is, recently commented "Homemade cakes.  Flavoured ice, glitter-spray, sprinkles… wow!  Mid-afternoon, on a ward for elderly people.  Nurses take turns to bring in home-made cake.  Sponges, walnut cake, carrot cake, chocolate cake.  The bed-pan bake-off!  Once a week the austerity of mugs, paper plates and plastic cups is forgotten.  Civilisation returns, along with recollections, stories, photographs and smiles".
Cancer patients are probably more likely to find themselves on a ward, willing the hours away, because we end up with so many co-morbidities (horrid word!).  Although we like to think of family rallying round if you have cancer, so often the reality is opposite.  So any little act that brightens up the day, and banishes loneliness even for an hour, is a big step towards living.
Recently I have been viewing the TV series 'Call the Midwife'.  Although I grew up in the country, the same sentiment of Now the NHS is free for everyone was something I remember.  People were reluctant to use it, as the common sentiment was 'someone else might need it more than me'.  People were unselfish, they actually did form orderly queues, and my mother said you didn't want to take anything to which you didn't feel entitled.
So getting back to those unselfish days, even just offering a cake on a china plate, brings out the smiles and laughter, and an oasis where NHS means neighbourly, homely and something to smile about.
Copy the idea
Anyone reading this might think about copying the idea.  Every year, there are coffee mornings, tea parties, etc. which fund-raise, but perhaps we could also think about morale-raising by bringing in a cake wherever there is a gathering of patients.
Roy was describing a ward he had visited, where nurses and healthcare assistants make a dozen patients feel very special and gave them back their lives, memories and dignity.  Once a week they took it in turns to bring in home-made cake for everyone, and the NHS became a place where spirits were lifted.
Maybe you could bake a cake for the whole ward, not only the nurses, and make a ritual of handing it round on a pretty china plate?
Or perhaps you know a neighbour who lives on their own?  And would welcome a knock at the door and a piece of cake?
Or perhaps you could take a cake or home-made biscuits next time you know you are going to have a long wait in Outpatients?
Once, I made a big pile of macarons the night before I was due to have a 7-hour heart operation due to side effects of my cancer drugs.  Next morning I found the surgeon's sectretary, gave her the box of macarons, and said it was for the operating team.  During the next fortnight I was in hospital, I had a constant stream of doctors 'just popping by to see how you are doing – oh, and I did like those biscuity-things'.
So yes, cake IS fattening.  But a slice of something home-made one a week can provide happy memories to last the next seven days.