The Patients Association is now free to join. 
By becoming a member of the Patients Association (PA), you can make use of their very efficient Helpline when experiencing problems with NHS services.
Although the PA deal with health and social care problems across the board, not disease-specific questions, they have helped countless cancer patients (including me) trying to find better medical care.  Unlike many mega-rich cancer charities they aren't afraid of taking on the NHS, and offer sensible and practical advice.  They don't try and pretend the NHS is wonderful – when it isn't -but understand how it works and its limitations.
If you aren't a member, now is your chance to join for free and add your voice to their campaigning on our behalf.  Details at bottom of page.
It was Florence Nightingale who first alerted the people of Britain to better nursing care. And said:
"What cruel mistakes are sometimes made by benevolent men and women in matters of business about which they can know nothing and think they know a great deal."
Recently the way Alfie Evans' case was handled seemed to bear this out.  Could she have been talking about administrators in today's NHS?  Or even staff in those charities who should be banging the drum on our behalf, but don't like to upset the NHS in case funding they have secured is withdrawn?  The same people whose first response is to repeat the NHS mantras, rather than offering to advocate on our behalf?
But whenever I have gone go the PA with a problem, I found their advice was centred on me, not keeping the NHS 'on side'.
Cancer survivors need charities like the PA to campaign on our behalf, not condone the NHS way of working.
Today, charities are allowing the NHS to get away with appalling treatment of patients
Theoretically hospitals can't cancel scheduled cancer operations – try telling those who've experience this
So whom can a patient turn to when their tests/investigation/biopsy is deferred?
Why are so many mistakes brushed under the carpet?
Why are cancer charities allowing the NHS to get away with scandals?  Recently 23,000 Patients were wrongly given a faulty diagnosis, when the NHS admitted a backlog of chest X-rays at Queen Alexandra's, Portsmouth hospital – some with life-threatening consequences.
And when are highly-paid CEOs going to have the guts to challenge the NHS, who constantly say they deliver 'world-class care' when it is nothing of the sort?
Do Charity CEOs earn their keep?
A thought-provoking article by Jonathan Fagan, MD of  firm Ten-Percent Legal Recruitment listed the salaries of these CEOs a couple of years ago, and made me wonder if charity donors are getting value for money.
Cancer Research UK £210k-£220k
Macmillan Cancer Support £160k-£170k
Marie Curie Cancer Care £160k-£170k
National Association of Citizens Advice Bureaux £140k-£150k
Personally, I have nothing against a large salary, IF the CEO earns it.  To be a high-profile media-worthy person takes smart clothes, time-commitment, losing out on home life, quick-thinking to produce media-material sound bites, in order to be constantly in the public eye, and lots more.
In return for a large salary, the person is able to command the media's attention, and is listened to whenever something is wrong and needs to be highlighted.
Wake-up call that was ignored
Yet when John Baron, MP for Basildon and Billericay, Chairman of the All-Party Parliamentary Group on Cancer told the annual 'Britain Against Cancer' conference ()one of the largest one-day conferences of its type in the UK), that a new report into progress half-way through the five-year England Cancer Strategy (2015-2020), concludes that the strategy risks failure unless NHS England takes corrective action immediately, I didn't hear any murmurs from major cancer charities – but this should have been a wake-up call to them all to get out campaigning.
Patients need a figure-head organisation to fight on their behalf, one that is easily recognisable;  consulted by the media whenever there is a cancer-news story, available for quotes, and someone whom the public recognises as the figure-head to be trusted when cancer is in the news.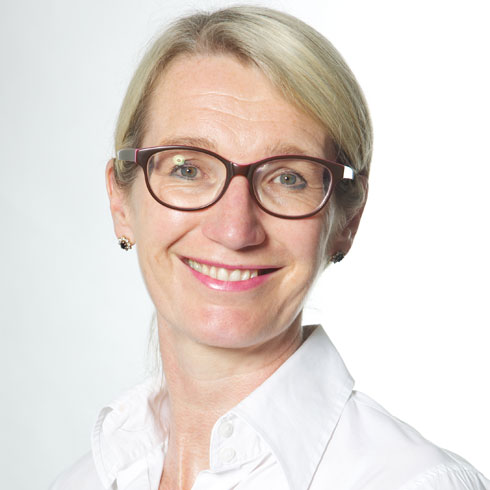 So where is
Lynda Thomas
of Macmillan, when cancer care is found wanting all over the UK?  Why isn't she quoted when the media look for a spokesperson for a sound bite about cancer?
Harpal Kumar does a good job for CRUK, but he is in charge of research, and CRUK is not in to campaigning.
The late Stephen Hawkins had the guts to challenge Jeremy Hunt rather than just sitting back and overlooking the fact that Britons have the worst cancer care in Europe.  Sadly he is no longer with us.
So the stage is there for someone from the Patients' Association to become THE go-to spokesperson whenever a 'cancer' story needs comment. 
Why not copy Europa Donna?
ED has a highly visible presence across Europe.  When Chief Executive Susan Knox discovers problems facing Breast cancer care in Europe , she goes straight to the head honcho in the EU Parliament in Brussels;   no messing around.
And it's Susan who is consulted by Ministries and Parliaments all over Europe, and as a two-time breast cancer survivor, represents us and sits on the 
European Commission
Initiative on Breast Cancer,   We moan about Brexit, but when I suggested to Breast Cancer Care that they should consider lobbying MEPs, not just MPs, this suggestion met no response
.
In the States, officials tremble when Livestrong, Dr. Susan Love, Susan G. Komen and other top cancer charities go on the march.  Europa Donna in Europe has the ear of Ministers across Europe, and aren't afraid to campaign vigorously.  We need to copy what they do, and whenever I have consulted the PA I have found them pro-active.
Using Europa Donna's example, when my Lymphoedema care fell short after cancer treatment, my MP was useless. So I went to Brussels to see to our MEP, and within 10 days the NHS was paying for £2000 worth of treatment at a private hospital back in London.   My local CCG was scared of MEPs, so authorised the payment, yet they had ignored my MP.
If  highly paid charity CEOs actually came out of their glitzy glass offices, they might find that being pro-active could get patients a better deal, as I found for myself when I jumped on Eurostar and went to Brussels.
Helplines spout the usual NHS mantras
Macmillan is a charity, and as such should be working to help improve the lot of cancer patients and survivors.  But so often, phoning them for advice, the Helpline nurses give me some bland NHS-speak, which does nothing to address the problem.  I didn't fund-raise for Macmillan just for them to repeat the same tired NHS mantras parrot-fashion.
Instead, I am more likely to contact the Patients' Association, where their ex-CEO Katherine Murphy did a marvellous job of challenging the Government.
Patients look to them to fight for better cancer care, not roll over and let the NHS get away with worst care in Europe.  These cancer charities should copy overseas CEOs,  who see their role as acting as strong advocates on behalf of patients.
Macmillan's recent reports on "Cured – but what at cost"  and "Mind the Gap" both did excellent jobs at highlighting the low standard of care we receive, but nothing at all to address what actually needs to be done.  Rather than repeating the NHS mantras, cancer charities need to follow the example of similar charities abroad, and get on with chivying the NHS to improve.
Stop kow-towing to the Dept. Health, and remember it's OUR donations that fund their operations, so get on and work on behalf of donors.  Don't expect us to put up any longer with the bad care we are currently receiving. 
Instead of giving us the impression they just wish patients would stop complaining!
 PATIENTS' ASSOCIATION
Members have a say in PA's future
Access to an excellent helpline
Talks, events and opportunities to get involved
A series of events throughout the year and notifications of opportunities to join patient groups, surveys and projects.
A strong voice for patients
Your voice, added to that of other members, becomes a strong collective voice for all patients in the UK.
Membership is now free, although PA welcome any donations to help cover the costs of your membership and to keep our helpline service running and free for everyone.
Or write to :  The Patients Association, PO Box 935, Harrow, HA1 3YJ