Dorchester-on-Thames 
Our Neighbourhood is coming alive – the Fleur de Lys, The George and the White Hart all have banners announcing meals.  Hair has re-opened, so I no longer look like a Highland Cow. And Jim Parry, the Chiropodist, is back
Dorchester's useful trees still provide attractive notice-boards for village information.  Let's hope the amusing limericks return.
LOCAL SERVICES 
Food
I used to work for a supermarket trade magazine, and am not proud of the way the industry is currently behaving .  If you haven't already done so, why not try one of the local shops and firms, bending over backwards to be helpful.  They are kind. efficient – and no long waits!
I did receive Government food parcels, and they were a nice surprise.  But I had only phoned the emergency line in frustration because Waitrose still couldn't offer me a delivery slot – after three months of trying.  I have gone over to using local shops, but I needed to put in a bulk order for their tomato juice (I drink it by the gallon as I don't like tea or coffee).  Still no Waitrose slot – but instead someone had taken my details and a massive box of food arrived at 7.30 in the morning!  Very kind of the Government, but I don't see why they should be providing free Groceries to compensate for Waitrose ignoring a customer who had been with them for over 40 years.  So now I order from the manufacturers, in bulk, which is saving me a fortune, or shop at local outlets who provide genuine GOOD SERVICE – Bless them!
Abbey Tea Rooms are now open again. See board outside for times
Benson Village Butchers I get my meat from the wonderful Steve, who supplies local beef, chicken, pork, cuts for the B-B-Q, fabulous sliced ham, 'French cut' lamb cutlets, eggs, etc.  Closed Mon/Tues. Home deliveries locally   01491-838330
Bonners of Oxford  Deliver Tues & Fri. to DOT  Passionate about sourcing locally grown Fruit and Veg., they supply Red Tractor and LEAF assured produce, plus a wide variety of essentials (digestives, coffee, etc) and cheeses 01865- 242183 https://www.bonnersoxford.shop/
Chef's Essentials  Ever wondered where professional chefs source their specialty flours, cheeses, etc. from?  Wellocks are major wholesale suppliers to Michelin starred restaurants, etc., If you need up-market Essentials, they now deliver to our area.  Wellocks offer 15%  discount if you use code WELCOME15.   www.wellocks.co.uk
Dorchester Co-op  Sam has kindly said that those who live in the village can phone through an order (best days Mon, Wed, Fri); they'll take it down, and phone back when the order is ready, with cost.  Then deliver via the wonderful volunteers.  My deliveries came without a hitch.  01865-340038.
Fleur de Lys  Beverley and Josh Walker are now open for restaurant bookings, also doing Curry Take-aways etc.  contact Thefldpub@gmail or    01865-66185.
The George Hotel is back in business with limited bar and restaurant service.
The White Hart is also offering meal deals.
Wandering Kitchen are open at Queenford Lakes, OX10 7PQ.  Stocking milk, eggs, bread, meat, veg. coffee, tea, etc  Now open 7 days a week:  Mon/Tue: 10-5 Wed 6:30 – 3; Thu 10 – 5; Fr: 10- 5 Sat 10 – 5; Sun: 6:30- 3;   www.thewanderingkitchen.co.uk  01865-343568
Brightwell Physiotherapy are allowed to resume practising face-to-face Physio Treatments.  The practice has been deep cleaned.  PPE will be worn by Physios and they ask clients to wear face masks and gloves. First step is a telephone triage system; Follow-on online £35; Follow-on- Face to face £53;  Home visit £75 + mileage. 07799 003510  01491-834622  brightwellphysiotherapy@gmail.com
Dentists are closed, but if you have an Emergency the NHS is setting up Urgent Care Centres. To make contact      1. Phone your dentist for advice over telephone  2.  If closed phone your GP  3 Or phone 111.  If all else fails, and you are in urgent need, go to A & E.
Isabelle Brough offers bookings consisting of a Remote Physio Consultation with assessment, education and exercises  She has filmed a quick sequence, demonstrating 6 exercises that can really help your balance. See https://www.isabellebroughsofttissuetherapy.com/   find it in the Virtual Treatment Room. The more stiff areas you manage to move, the limber and stronger you become overall and the less you will be prone to injury. Then all you need to do is change your environment so you can practice your movement skills in real life! This is where the magic happens. £25 for half an hour £40 per hour  01491 834622
Services
Books  Wallingford Bookshop will deliver to Dorchester.  Gives great recommendations.  01491-834383  books@wallingfordbookshop.com
Bubbles Abingdon – home cleaning services now offer Ozone Services, dealing with disinfection of rooms using a new method called ozonation which also removes bad smells, viruses and bacteria. This may be the reason why more and more people prefer ozone purifying for hospitality centers, including hotels, office and homes. https://www.bubblesozoneservices.co.uk/
Chiropodist/Podiatry Jim Parry says the clinic in the Village Hall (Queen Street) is now open, and the next date available is Wednesday 16th September. Jim says he has had to put the cost up to £30 as "I've had to buy a safety screen, and a lot more PPE..   07850 196714 or 01865 570062.
Garden Fertiliser for sale on corner of Queen Street/Manor Farm Road. Bags of Manure £2 to take away.  There is a local delivery service for multiple orders.
Helpline for Cancer patients Many have had a worrying time recently, so Elizabeth Stickney, local Macmillan Engagement Lead for Oxfordshire, tells me they have set up a Helpline offering weekly phone calls from a Telephone Buddy. Anyone referred will have an initial conversation and assessment with a Macmillan member of staff, and will then be matched with a volunteer buddy.  https://www.macmillan.org.uk/get-involved/campaigns/telephone-buddies
Hairdresser  Hair of Dorchester are open! ,Hurrah!  01865 340194
Laundry and Cleaning products  www.Naturalcollection.com are based in Marlow and deliver cleaning products by the gallon, plus washing-up liquid, etc.
Massage Matters – Opening for massages under strict hygiene conditions, and no Facials yet.  They have very comprehensive and clearly-set out guidelines for customers, and will be a big asset for those of us stressed out!For full details phone  07725 062259   http://www.massagematters.me.uk
NHS Appointments There is a massive backlog, but if you had a hospital appointment canceled, and it hasn't been re-instated (or it's way off in 2021/2) it's time to start phoning.  I have had three appointments recently, and found local hospitals (JR, Spire and Circle) exemplary and very efficient.  If you want advice from old hands about climbing the appointments ladder, see https://aftercancers.com/nhs-is-back-in-action/
Post Office  For the moment, the red mobile post office van parks outside the Co-op every Wednesday 1300 – 1500 (Covid-19 permitting)
Suntans  It's that time of year, and if you have certain medical conditions you might even qualify for prescription sunscreen.  More on https://aftercancers.com/stop-your-skin-drying-out-in-the-sun/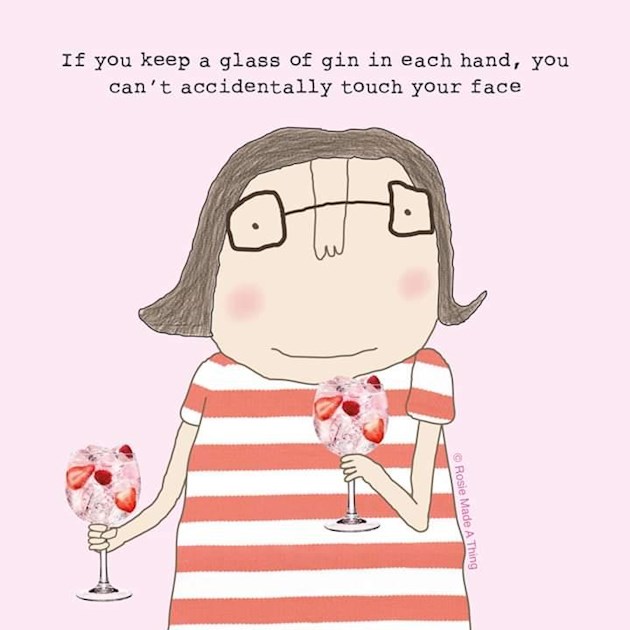 The Parish Clerk has posted sensible information on the usual trees – look for these if you need advice or contact numbers!   Is Dorchester the only village that uses trees instead of notice boards?. Is this an 'eco-initiative?' !
Adult Social Services Helpline South Oxfordshire District Council will be continuing their excellent Helpline, particularly for those who were on the Shield List (e.g. disabed, vulnerable and elderly residents).  They are very sympathetic and knowledgeable, and well worth a call for anything for a chat for a lonely person, up to help for many problems.  They are the official group under your local authority who can help if someone is in need.  01235-422600
Carers  Until official guidance comes out, can we suggest those who have Carers give them a signed letter with your name, address and telephone number, confirming they are working for you.  Then, if stopped by Supermarket staff or Police they can hand this over. And, as some Supermarkets limit the number of essentials you can buy, when shopping, such a letter can explain what seems to be stockpiling!  Seems that some Carers are still expected to queue which cuts into their allocated time allowed for patients.  They can't make use of the early morning time for NHS staff as this is their busiest time for getting people up and dressed.
Age UK  Their local office is running a regular Prescription collection service from Berinsfield Pharmacy to deliver to your home. It also can collect one-off prescriptions at any time you need from local Health Centres and Chemists. They also arrange phone calls to people who need a chat, to keep in touch etc. Kate at their office gives the impression that not only are they friendly and efficient, but full of practical advice.  01865-411 288
DOT Coronavirus Volunteers have a Facebook page, and say "we can offer help with all kinds of things. Just get in touch. email anne.morrowandrew@gmail.com.  Or telephone 34007, if possible between 2 – 4 pm weekdays.
Although such groups are staffed with volunteers, they seem to be on top of what's needed. Well done !
Council  Enquries to SODC are now answered by their own staff rather than Capita,   They offer varying levels of support : –
High-risk "shielded" residents with no support network around them  Call 01865 897 820 or email shield@oxfordshire.gov.uk                                    Residents not considered high-risk but without a support network around them and in need of help–check online for support volunteers in their area. It is worth registering with them just in case your support system gets sick.  I did, and have had two reassuring phone calls to check I am OK. www.oxfordshireallin.org/local-support-groups;   call the district council on 01235 422600 / email communitysupport@southandvale.gov.uk
Phone lines open:  8.30am to 8pm Monday to Friday  9am to 5pm Saturday and Sunday
Mental Health Helpline takes pressure off 111 in Oxfordshire   Adults: 01865 904997   Children 01865-904998.
Oxfordshire County Council say you can self register here: https://www.gov.uk/coronavirus-extremely-vulnerable    or tel. 01235 422600 (option 1)   communitysupport@southandvale.gov.uk                                                                   
111 – If you've never called this Helpline – it is a Call Centre and staff are telephonists trained to take messages Only.  System is you have to answer questios (ticking the boxes) and then a nurse, doctor or paramedic returns your call.  This is time consuming, especially if you only want – say – the nearest Chemist;  however, when you finally get a return call it usually works well.   I had an emergency, and 111 sent a brilliant Paramedic to me at home;  she had expertise galore, got through to doctors on my behalf and video-conferred with her mobile phone. I didn't have to go to A & E and medicine arrived on the doorstep a couple of hours later.  Luxury attention!
If 111 is busy, you could try doctorinthehouse.net . Set up by Dr. D. J. Hamlin-Brown, a former senior A & E doctor. in response to the crisis, as a useful free service.  You go on the website, register, and they put you in touch with an appropriate medical professional who will call you and give a 20-minute telephone assessment.
Shopping Etiquette  There are numerous neighbours who have volunteered to help; if you can't find anyone, phone Age UK, or DOT Coronavirus Volunteers.  However, we hear these volunteers sometimes won't accept payment, which can mean people are embarrassed to ask for shopping again. So….
Give volunteer shopping list  (if you can text or email this avoids contact)
Suggest Volunteer leaves shopping on doorstep with till receipt on top (avoiding contact/embarrassment asking for money)
You drop a cheque in to them when next out exercising (apparently paper is pretty sterile)