Sleet today reminds me I need to up my skin care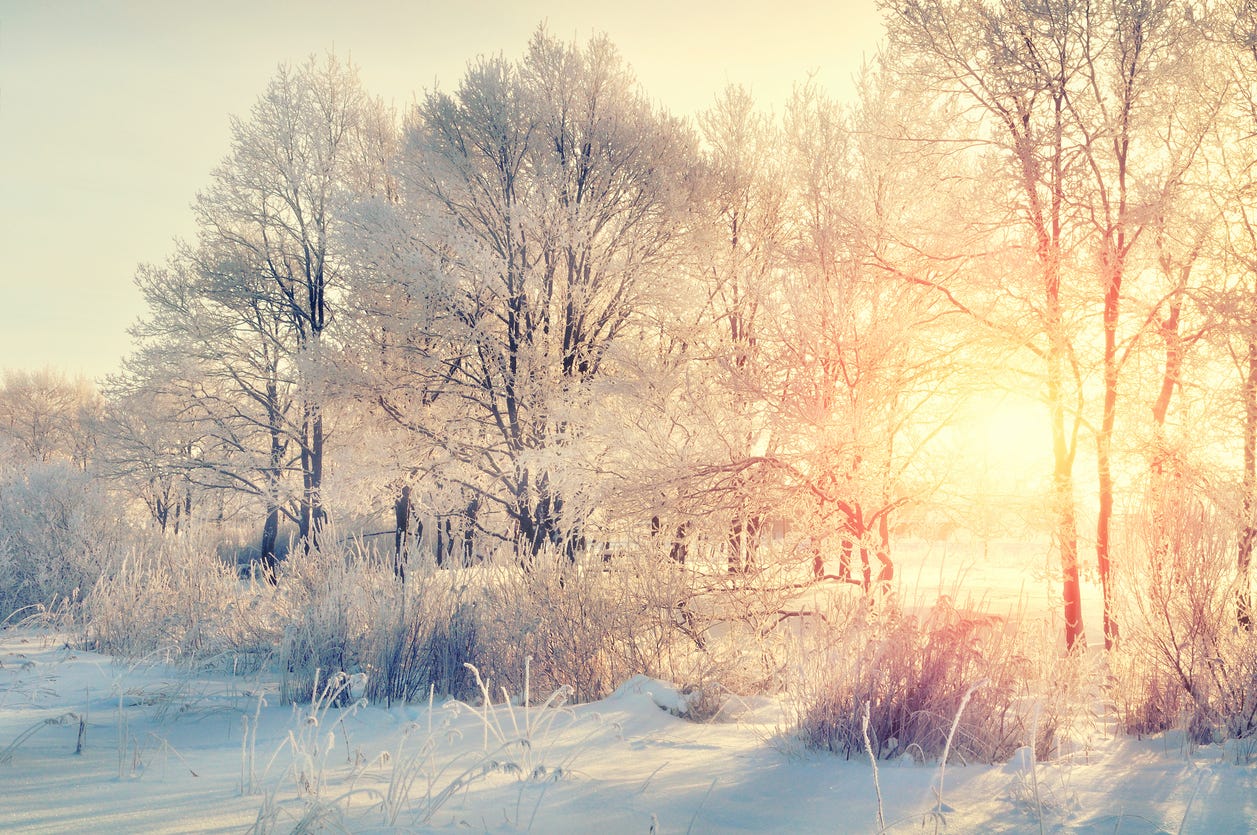 During Summer, apart from slapping on the Anthelios, I didn't have to do much extra to my face.  But coming round the corner this week I was hit by a blast of wind and sleet, reminding me that frost will soon turn the landscape to the picture-post card scene above,which is not good news for skin . I need to prepare for winter if I don't want to end up with tight skin, rough hands chapped lips and an itchy body.
My favourite dermatologist and skincare consultants have these tips:
Don't throw away the SPF
Ask skincare consultants in your favourite store, and they will tell you although it's Winter they still use aa cream with an SPF (15 minimum or more). Whilst there is less UVB around in winter, levels of UVA (or UV-ageing as it is known in the dermatology world) are enough to age skin year-round. So apply the SPF if you are going to be out for the day.
Have regular massages and facials
Keep up with these – especially facials for dry skin
Central Heating is really bad for our skin, as are cold winds. If possible consider swapping coffee for green tea which has great anti-oxidant effects.
Don't skimp on cleansing
Winter is the time when air gets even more polluted from boiler fumes, diesel emissions, etc.   Gentle cleansing is a must, you need your skin barrier to be as healthy as possible so that it can retain vital moisturiser.  Doctors say if your skin feels tight after washing it is likely that the cleanser you are using has disrupted your skin barrier. Skin should feel calm and hydrated after washing, if you are reaching immediately for your moisturiser you may want to consider a gentler cleanser.  Andnever, ever use wipes.  Several times I have seen in laboratories the unseen damage they do, and especially they leave behind a powdery deposit on your skin.  This is too fine to see, but shows up on specialist cameras.  Scary.
Try not to lick your lips
It will only exacerbate dryness; so use a suitable lip salve – often.
Hands are high risk
Winds can penetrate woollen gloves. so make sure you use a good hand cream frequently.  Avoid baby wipes and similar products as they can contain preservatives that trigger hand eczema,  and of course wear gloves when washing.
Watch out for scaling around your nose, eyebrows, lips, in between fingers, etc. 
If this happens and doesn't go away after a few days' creaming, check with your GP, or even better a good Dermatologist.
Watch your Feet
They can often become dry and cracked in the winter months. Exfoliate frequently and apply an effective moisturiser such as Flexitol
And if you suffer drier skin than usual – first apply
moisturisers more often.  I sometimes do this twice/three times a day. In fact every time I go outside.  Winter winds can easily cut right through outdoor clothes, so you need extra protection, particularly if your skin is extra-sensitive due to side effect of drugs.