Useful Question at Britain Against Cancer
As soon as you finish hospital treatment, you want to get away for a break. But even if it is only for a weekend, the cost of medical insurance can be astronomical, and the EHIC card doesn't cover repatriation, etc.
So I ended up shivering in England, rather than lying on a Spanish beach at much less cost than my Cornish break.
Clinicians, support groups and cancer charities have for many years been deeply concerned about the inability of cancer patients to obtain travel insurance.  In June 2017, the insurance regulator announced a review calling for input from interested parties to identify what action might be needed to help this specialist sector.
So when I met Dr. Krish Shastri, of InsureCancer, at the conference, I was interested to hear his question in one of the sessions, asking about the difficulties of obtaining reasonaby-priced medical travel insurance.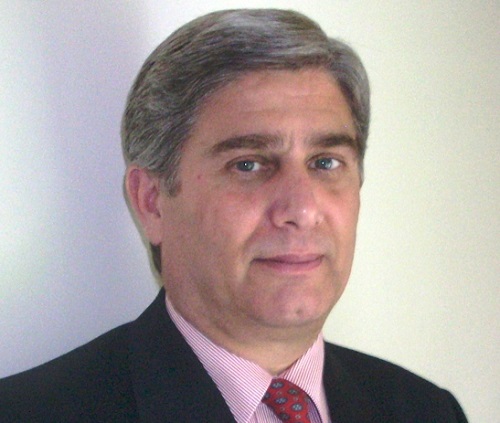 Dr. Krish Shastri
This year's APPG conference was focused on a cancer patient's quality of life.  A key aspect of any QoL metric is the patient's return to 'normal' life and for instance, the ability to take family holidays as usual.  Unfortunately, this historic initiative by the FCA was overlooked by all the conference speakers touching on QoL.  Surprisingly, none of the attendees of the two breakout sessions I attended, had even heard of this review. Some charity representatives expressed disappointment that they had not been notified and had thus been denied the opportunity to contribute.  The denial of travel insurance is high on their list of injustices.
So I asked Krish to give some background
Some time ago, I began to realise how complex arranging travel insurance for cancer survivors can be.  "Why do so many want to go to the Galapagos Islands?"  Krish asked me.
When InsureCancer quotes for insurance, one major factor they take in to account is how far is the nearest adequate hospital.  Apparently it can take 18 hours to reach the nearest major one from these Islands, so premiums are high.  But there are plenty of other destinations where major hospitals are on the spot, so premiums are much lower.
Krish told me, " in the context of Brexit and the potential demise of the EHIC, it is now even more crucial to ensure that patients have fair access travel insurance".
The FCA's review paper, hints strongly that the regulator is likely to require all insurers declining cover to 'signpost' patients to a specialist cancer insurer.  This will be a big step forward for patients who struggle to find a sympathetic insurer – particularly the case for those with advanced cancer and in palliative care.
However, the FCA also needs to investigate the practice of travel insurers cancelling policies mid-term in the event of a change of medication or health of a cancer patient – despite the policyholder having made a full declaration of cancer and paying a corresponding premium.  Note that the Financial ombudsman ruled as long ago as 2004 that this was unfair, but insurers have simply ignored this guidance and the practice is still prevalent.  The FCA must immediately ban this deeply unfair policy term enabling an insurer to reserve the right to unilaterally change the terms of the policy after it has incepted.
As Krish says, "in view of the fundamental importance of travel to cancer patients, I would encourage all support groups and cancer charities to follow any developments and contact the FCA for an update to ensure that it publishes its 'feedback statement' as soon as possible".
So perhaps BAC conference might have a session at the next conference, and air this important subject for patients? 
InsureCancer.com
Disclosure statement:  Dr Shastri is the underwriting director of InsureCancer, a travel insurer specialising in providing cover to patients with advanced cancer.  Over 80% of their patients have metastatic disease and are in palliative care.