Time to acknowledge Forces' contribution
As they did during the last Foot and Mouth crisis, our Forces have quietly stepped in and got on with ensuring the current vaccination programme runs superbly.  When TV cameras pan around a vaccination centre, look carefully and you will see people dressed in Military fatigues, but Johnson seems to ignore their contribution.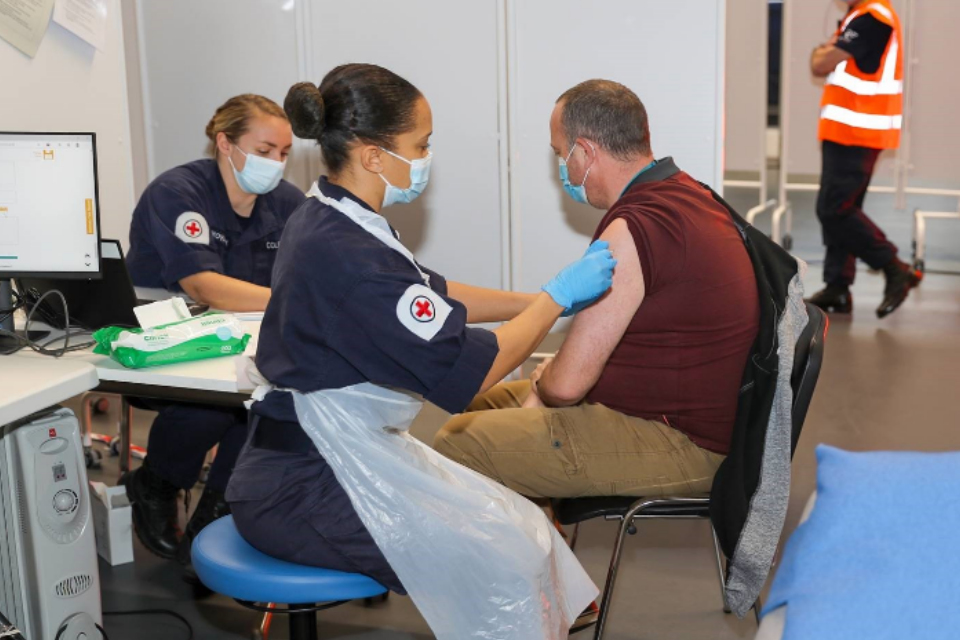 I wonder if this is because he is jealous? When Brig, Phil Prosser appeared on TV to discuss involvement in the vaccine programme, he gave Boris a lesson in how to deliver a speech.
Prosser had been called in to lead the Forces' involvement in the NHS covid vaccine programme, and his no-nonsense analysis of the situation knocked spots off the ridiculous posturing delivery normally adopted by egomaniac Johnson.
Twenty Vaccination Quick Reaction Force mobile teams containing six military healthcare experts have deployed to support UK vaccinations, with an additional 21 teams now available for short notice deployment.
There are also military planners deployed to assist the Vaccine Task Force in Skipton House, plus hundreds of other personnel working across the UK to support the logistical elements.
Get on with it
Discipline is an old-fashioned word, much derided in today's world, but when there is a crisis, it means you know to work effectively, together with your team, and get on with whatever needs doing,  The youngest squaddie learns this;  civilians call it 'team work', and it gets the job done.  My only regret is that today's military nurses don't wear the uniform we admired as children.  We knew, when a smart nurse approached us, that we were in good hands – even more so when they were wearing their red capes – those were something to instill confidence in you!
What happens next time?
Coming from a Forces' background (relatives and ancestors served in the Navy, Army and RAF), I can't help reflecting on the fact that the Government has chosen this time to announce cuts to personnel.  Next time there is a major crisis, whom will the Government turn to – as we may not have enough military personnel left.