When will cancer have a vaccine?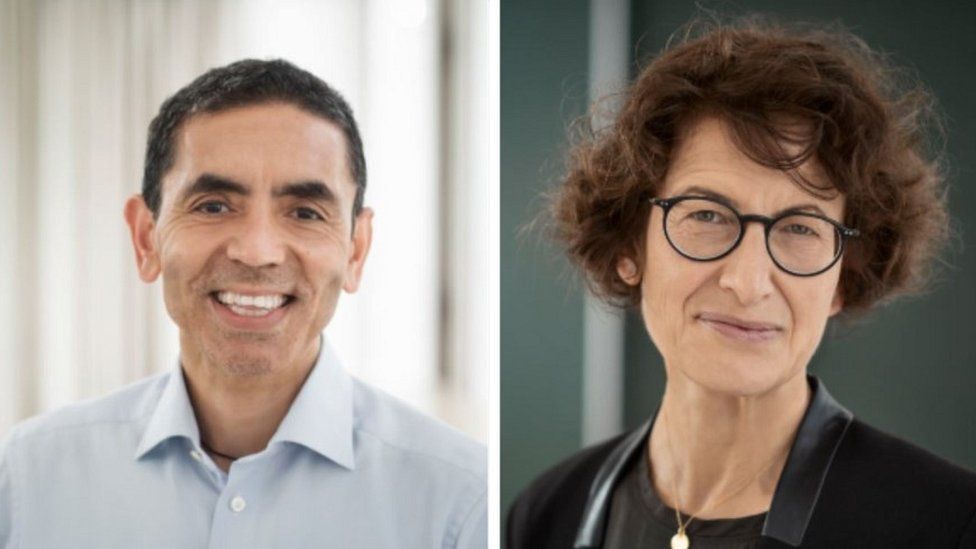 When Governments get scared, they act fast;  thanks to the massive amount of official resources thrown into developing an anti-covid vaccine, cancer prevention could possibly advance quicker now.
The scientists who won the race to deliver the first widely used coronavirus vaccine, were already on track to fight cancer. BioNTech, the company behind the first covid vaccine company off the block,  was founded to advance and "develop key technologies and bring together the right people to realize our vision for the future of cancer medicine", according to founders Ozlem Tureci and her husband Ugur Sahin.
However, things aren't quite as easy as we might imagine.  Cancer 'prevention' is massively complex;  there are over 200 different cancers for a start, so it isn't that easy.  And, although cancer is a horrific disease, the world has learnt to live with it – which means there isn't the 'fear' factor that made countries across the globe commit huge amounts of funding, developing an anti-covid vaccine in double-quick time.
What happened
Tureci, with her husband Sahin, founders of the German company BioNTech, were working on a way to harness the body's immune system to tackle tumours, when they learned last year of an unknown virus present in China.
As reported by Press Association "over breakfast, the couple decided to apply the technology they'd been researching for two decades to the new threat. And the rest, as they say, is the history that eventually ended up producing the Pfizer vaccine.
Britain authorised BioNTech's mRNA vaccine for use in December, followed a week later by the United States. Dozens of other countries followed, and tens of millions of people worldwide have since received the shot".
BioNTech were lucky that they already had an efficient and well-drilled team working together, so they were poised to transfer knowledge gained towards working on an anti-covid vaccine.  But they were a small company, and one of their biggest challenges were how to conduct large-scale clinical trials across different regions and how to scale up the manufacturing process to meet global demand.
Along with Pfizer, the company enlisted the help of Fosun Pharma in China "to get assets, capabilities and geographical footprint on board, which we did not have," says Tureci. She and her colleagues learned "how important cooperation and collaboration is internationally."  Tureci, who was born in Germany to Turkish immigrants, said the company reached out to medical oversight bodies from the start, to ensure that the new type of vaccine would pass the rigorous scrutiny of regulators.
Lessons learnt help develop new vaccines
"Getting a medicine or a vaccine approved is one where many questions are asked, many experts are involved and there is external peer review of all the data and scientific discourse," says Tureci. Amid a scare in Europe this week over the coronavirus shot made by British-Swedish rival AstraZeneca, Tureci dismissed the idea that any corners were cut by those racing to develop a vaccine.
"There is a very rigid process in place and the process does not stop after a vaccine has been approved," she said. "It is, in fact, continuing now all around the world, where regulators have used reporting systems to screen and to assess any observations made with our or other vaccines."
Building a strong base to develop medicines for cancer treatment
As BioNTech's value has grown during the past few months, this has added funds to its coffers which the company will be able to use to pursue its original goal of developing a new tool against cancer.
The vaccines made by BioNTech and others use messenger RNA, or mRNA, to carry instructions into the human body for making proteins that prime it to attack a specific virus. The same principle can be applied to get the immune system to take on tumours.
More information here:  https://biontech.de/covid-19-portal/mrna-vaccines
"We have several different cancer vaccines based on mRNA," said Tureci.
Asked when such a therapy might be available, Tureci said "that's very difficult to predict in innovative development. But we expect that within only a couple of years, we will also have our vaccines (against) cancer at a place where we can offer them to people."
"It's about the effort of many, our team at BioNTech, all the partners who were involved, also governments, regulatory authorities, which worked together with a sense of urgency," she said. "The way we see it, this is an acknowledgment of this effort and also a celebration of science."
Cancer 'prevention' is massively complex;  there are over 200 different cancers for a start, so it won't be that easy.
However, the message is – watch this space.