Latest book on the NHS
Reading Margaret McCartney's thoughtful book, The State of Medicine, had my eyes out on sticks.  Written by an NHS Doctor, it is an honest appraisal of a health service ' unraveling, under-funded and under pressure'.  A glaringly honest appraisal of the NHS from someone on the front line.
British Medical Journal's reviewer Nicholas Hopkinn (reader in respiratory medicine, Imperial College, London) commented  "Each chapter is preceded by short contributions from people with experience and insight. These underline why this is an important book and a resource, setting out clearly what we have lost and why, and what is at stake if we do not fight to preserve and restore a decent, rational system of health and social care.
Who wrote this book?
The author, Dr. Margaret Mccartney, is a GP in Glasgow and writes for the British Medical Journal, broadcasts for Radio 4's Inside Health, etc.
As someone on the front line of the NHS, she says "some of my recurrent concerns are: Why do we so often ignore the evidence for what healthcare interventions work and what don't? Does continuity of care matter? Is there any proof that market-based provision of healthcare is more efficient?
Currently Matt Hancock, the Health Minister, is one of the few Boris has kept out of Mrs. May's cabinet.  And I strongly suspect this is only because no-one else wanted to accept the poisoned chalice of Health Minister.  Otherwise, apart from Larry the cat, Hancock is one of the few Downing Street regulars still left – so let's hope he doesn't have to prove himself with any new 'initiatives'.  Remember MMC (Murdering my Career);  the Health and Social Care reforms that Andrew Lansley made such a hash of…… STPs (known as Sticky Toffee Puddings) and all the other time-and-money-wasting ways recent Minister came up with to show they were now in charge.
What's in the book?
Here, from an insider, is a brilliant, hard analysis of today's NHS.  There are flashes of humour, laden with insights from someone whe is passionate about her work in the service.  She takes us through the politics, wrecking reforms, treating patients – and all with background of what's being going on that we may have forrgotten.
What are we doing to support brave NHS staff who tell us the truth?
McCartney says we must "fight to preserve and restore a decent, rational system of health and social care".  In my book this means if we patients don't support doctors who are fighting on our behalf, then no-one will.
Currently there is the movement to Save Our NHS.  Yes, we all agree it should be saved, but this is too broad a demand.  Protests are too wide-ranging, and don't seem to have a central purpose – just a lot of banner waving.
What' seem to work is local initiatives that highlight what's required; patients taking it on themselves to make a concerted effort to challenge closures and to work with patient groups, unions etc. who are concerned at the NHS's cost-cutting measures.  Focusing on one small, local closure, and challenging it seems more effective than trying to take on the whole NHS hierarchy en masse.
When you are faced with a change in treatment or medication, take on board this notice (below) – demand evidence.  Get facts and figures, then go armed to MPs, MEPs (they will be useful up until Brexit – whenever that happens) and give local media a cause to fight for.  They love this!
When people take on local challenges this works!  Locally hydrotherapy was going to be closed so charities, patients and staff mounted a campaign contacting  everyone – from the hospital CEO to our MP, etc.  We said funding must not be withdrawn and cited  as many official reports as could be found.
Cross fingers, it's worked.  The pool is still open and seems to be on a firmer footing. So next time you see a demo outside a hospital, why not stop, ask what it's about, and see if you can add something 'local' to the protest.
Dr. McCartney's background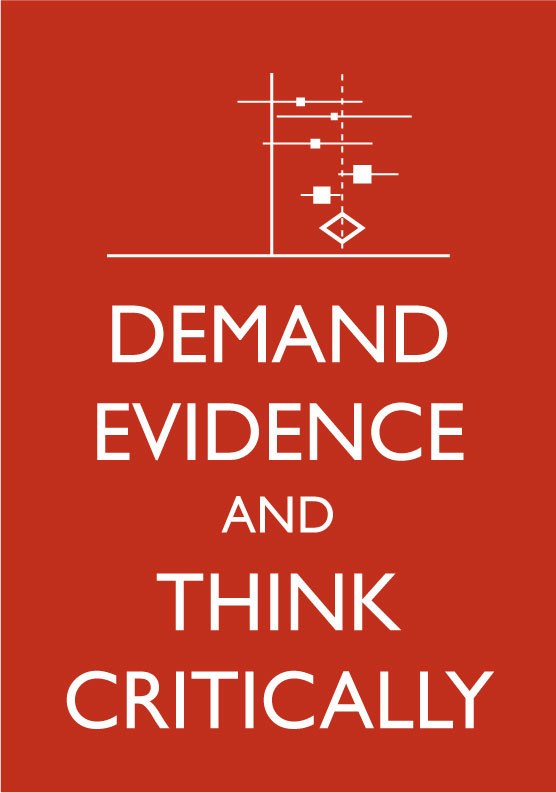 Dr. McCartney is a strong advocate for evidence-based medicine.  But, as cancer survivors, we are all inundated with friends who say "you must try this", "my friend recovered using this" etc.
I realised very early on in my treatment that, unless something had strong medical evidence that it worked (and they never did), to accept these gifts politely and throw them in the bin. 
Even a much-hyped £170 DVD that the hospital where I was being treated was promoting;.
I later saw a friend's copy, and was horrified at what weird, alternative theories it was advocating. 
We need to heed Dr. McCartney's point: treatment should be evidence-based. Then, if it works for us, fight to keep it going. 
Dr. McCartney's brilliant 36 point analysis of the current state of the NHS is on NHShttps://www.bmj.com/content/362/bmj.k374