Doing my bit to save the planet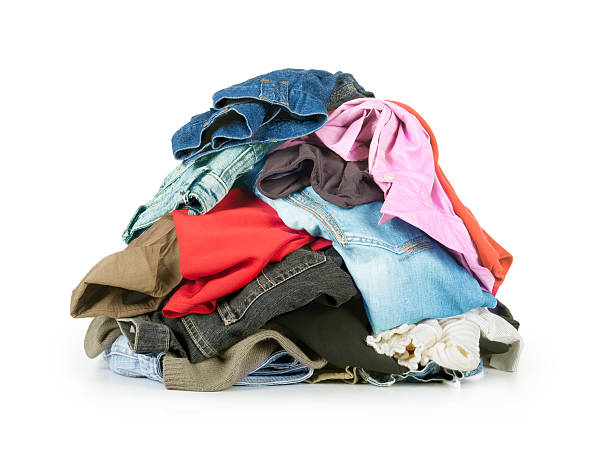 Well, COP26 has been and gone.  With all the talk, talk, talk about CO² emissions etc. it made me think;  we've all got clothes we never wear – my wardrobe is full of items I am keeping "just in case".
COP26 said it loud and clear –  we all should do our bit to save the planet.  This came home to me when I saw TV footage of people demonstrating against slavery.  Well done them – But …. I looked hard at what they were wearing, from baseball caps to trainers.  Most seemed to be dressed in cheap outfits that might have been made in sweatshops employing people at sub-standard wages.
Googling "Slavery in China" up came articles such as one in The Guardian, writing  "China is the largest cotton producer in the world, with 84% of its cotton coming from the Xinjiang region……. used extensively in other key garment-producing countries such as Bangladesh, Cambodia and Vietnam"….  then commented on "the forced labour of Chinese Uighur people by companies such as Gap, C&A, Adidas, Muji, Tommy Hilfiger, Calvin Klein", etc.
Another stated "According to the Global Slavery Index, the fashion industry is one of the biggest promoters of modern slavery in the world. Clothing is the second-highest product at risk of being made by modern slaves. G20 countries imported $127 billion fashion garments identified as at-risk products of modern slavery.
We can all do our bit for the Planet
It doesn't take a genius to work out that clothing being sold at throw-away prices has to be made by low-paid workers, so I made the decision NOT to buy any more low-priced clothes again.
We don't have to glue our hands to immovable objects to create change. We can make this with everyday choices, using the power of consumerism to change trends. We can recycle in so many different ways through re-use, buying smartly and rejecting fast fashion. Simple choices, such as buying natural rather than man-made materials will help, too.
Why can't we all become our own role models? The reduced impact of international, short-haul and domestic flights made the World brighter last year, evidenced from space. Hands up those kids, who, rather than being dragged halfway across the globe to Australia or Thailand for a half-term holiday, were just as happy with a staycation and no jet-lag?
What's helpful for cancer survivors?
Having itchy, dry skin as a side effect of drugs seems the norm,  I now realise that I can't wear man-made fibres, as these make this condition worse.  Even Merino wool is too scratchy, but I can wear soft cashmere – just my luck it's expensive!
However, cashmere producers have Sales – twice a year – and one in particular,
 The Cashmere Centre, sources its Cashmere in Nepal rather than China. I am a great fan of the Gurkha regiments from this country; very sensibly, after we had gone to war with them in 1815, the two sides got together and decided we liked each other, and have been allies ever since.  Today, Gurkha regiments serve alongside the British Army and have won 13 VCs in the process.
Now, I discover The Cashmere Centre sources its cashmere wool in Nepal, rather than China.  Good for them.  More good news:  they encourage recycling, and I have just received a voucher for £120 in return for old cashmere garments I sent them.
Cashmere Centre is all about creating long-lasting, investment clothing rather than 'throw-away' clothing that lasts only a few wears. They use high quality, natural fibres that may cost a little extra but improve with age and can last a lifetime. The cost per wear will be significantly less than the cheaper, inferior 'throw-away' garments that have flooded our shops.
So now, whenever they have a sale, I stock up with soft, warm sweaters, skirts, gloves etc. Their next one is in January – so watch this space!
www.cashmerecentre.com
.